Written by Frederik Steinmetz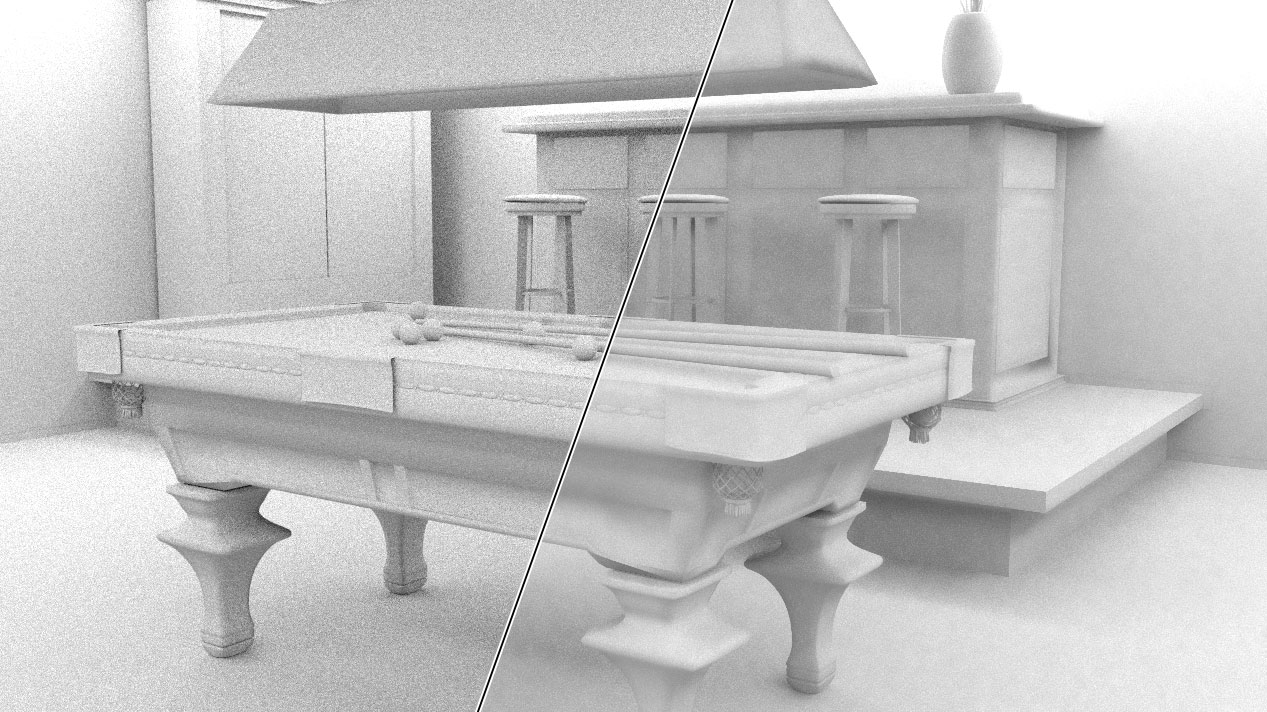 b°wide has provided the community with a great pack of predefined node groups you can use in many situations. They are a must-have for any more sophisticated project. You can get them here. To enable the setup, you first have to select all the channels and then connect all in- and outputs. That can be very tedious, here is a one-click-solution.
In this article I will be focusing on the amazing noise removal group. I will also assume that you have some basic skills in Python such as clicking new Text or knowing what import bpy does. If you don't feel confident at this level, I would ask you to try the ARewO tutorials, where I try to start at 0 Level.
Setup:
You need to download the file given in the description above and create a new blendfile. In your new blendfile go to File -> Append (or SHIFT + F1), then navigate to the b°wide blendfile, choose it and you will see a directory representing everything inside the blendfile. Choose NodeTree and from there select PassCombineDenoiser node. Doubleclick it and go to the compositor setting or open a node editor. Under the scene node enable Use Nodes (1), choose add (or SHIFT + A) -> Group -> PassCombineDenoiser.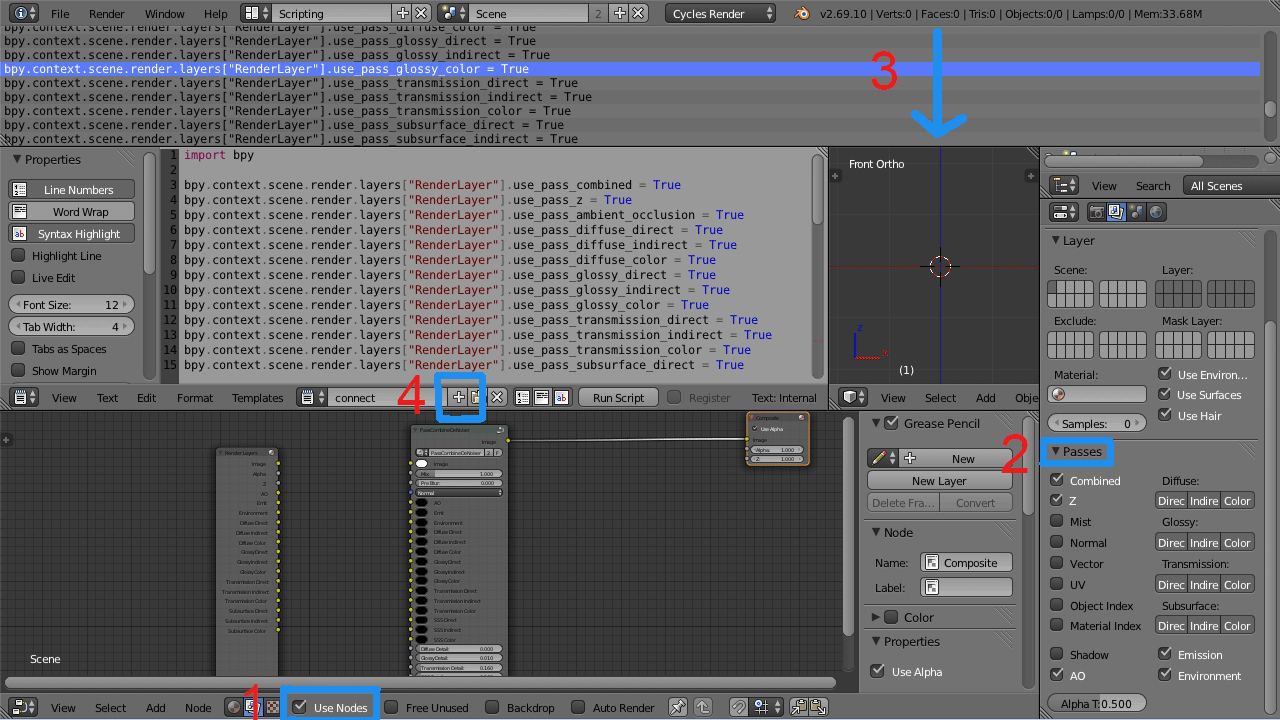 You will find a node group with a lot of inputs, but we only have 3 outputs on our Render Layer node, so let's change that. Go to the Render Layer tab in the Properties Window and twirl down "Passes" (1).
Before we enable the passes, move your mouse over the line between the 3D View and the Info View (at the very top, which contains File, Render etc. menu). If you drag this down, you will get your second best friend in exploring Blender Python right after the Python console. After you dragged this down enough so you can see a few lines, go back to the render passes and enable AO. Check what happens in the dragged-down field. You will actually see what Blender did in just as you clicked it. You will read: